Medication Reminder Services
Prescription Reminder Programs and Services
Medication Reminder Technology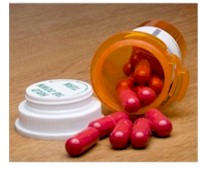 Database Systems Corp. (DSC) is a leading provider of state-of-the-art call processing solutions. These include voice broadcasting services at our secured and highly redundant call center.

Employing these latest technology voice broadcast systems, DSC can send medication reminders to seniors and others within your community. A pre-recorded voice message can be delivered to either individuals or answering machines, reminding them to take their pills or to refill their prescriptons.

Contact DSC to learn more about our medication alarms, applications and technology.


---
Medication Reminder Solutions
Medicine Reminder
CARE is a community service program that can send pill reminders to seniors and others. Online calling service allows subscribers to signup online to have reminders sent to them using DSC's call processing center. Subscriber designates the dates and times for each medication reminder call and also record their own specific reminder message. If calls are not answered, a separate number can be provided to warn another individual that the subscriber did not answer the call.


Medication Reminder Service
The CARE (Call Reassurance) program contacts seniors and latchkey children providing telephone reassurance services for these individuals. The CARE elderly calling service also provides medication telephone reminders for seniors who subscribe to this service. This includes both prescription refill reminders as well as medical reminders for seniors to take their medicines. CARE medication reminders incorporate IVR and voice broadcasting technology.
---
Call Us Today
Contact DSC to learn more about our medication reminder phone systems and computer telephony software and services.



Voice Broadcast Resources
Church Phone Broadcast
School Phone Broadcast
Voice Broadcast