Voice Broadcast
Voice Broadcast Systems and Service Resources
Voice Broadcast Products and Services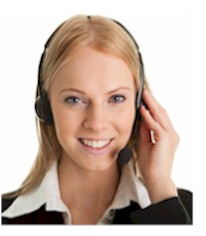 Voice broadcast communication technology is a recent telecommunication technique that delivers voice messages to large numbers of call recipients in a very short window of time.

Database Systems Corp. provides voice broadcasting service that can send one phone message or deliver millions of phone messages. These messages can be played to either individuals and answering machines or just to individuals informing them of emergency alerts, community events or upcoming appointments.

Once the voice broadcast system delivers the recorded message, the call recipient has the option to make phone keypad selections to select items from a menu using this outbound IVR feature (also known as IVR Call). technique. The call recipient can always have the option to be transferred to an operator or to an outside third party if your business rules require the personal handling of a call.
Manage Voice Broadcasting Using Your iPhone
DSC now lets you manage your voice broadcasting campaigns using your iPhone (and Droid). The following easy to use functions are available to smartphone users.
Login to your account
Select a list of phone numbers to call
Select saved recordings to broadcast
Record messages by calling our service
Start and Stop a voice broadcast
Monitor the voice broadcast in progress
The DSC iPhone App now lets you manage any number of voice broadcasts using simple phone commands. Contact DSC to learn more about this simple way to control your voice broadcasting and to obtain a copy of this smartphone application.

Contact DSC to learn more about our a voice broadcast solutions and technology.
---
Voice Broadcast Technology Providers
Voice Broadcast Service
Database Systems Corp. (DSC) provides voice broadcast service. DSC is a leading provider of call processing solutions and products as well as outsourcing phone services. Voice broadcast is a communications technique that can send calls to hundreds or thousands of call recipients at once.
---
Call Us Today
Contact DSC to learn more about our voice broadcast phone systems and outsourcing services.