Political Voice Broadcast
Solutions and Resources
Political Voice Broadcasting Technology and Services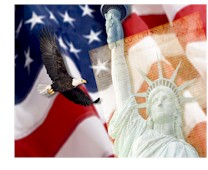 Voice broadcast technology is a telecommunications process that sends pre-recorded phone messages to a large group of call recipients. Voice broadcasting is an effective political message broadcasting technology.

From national elections to local issues and campaigns, political calling campaigns can be a valuable resource used to contact constituents or prospective voters. With a political message dialing (robo call) system, you can broadcast your political messages to targeted groups or to millions of prospects.

A recorded phone messages focusing on Get Out The Vote (GOTV) or a specific political issue can be created and sent to party members reminding them of upcoming political events or fundraisers. Broadcast political issue advertisements informing the public about your position on local propositions or national referendum.

Contact DSC to learn more about this modern voice broadcast technology.


---
Political Voice Broadcasting Providers
Political Activism
Call Congress Now is a political voice broadcasting program that is designed for associations and political groups with members that share a common goal. Our political calling service helps contact your membership and provide information about issues and legislation that is pending before Congress.


Political Voice Broadcasting
Using our voice broadcasting call center and phone systems, DSC is ideally equipped to deliver virtually any type of political calling campaign that your organization requires. DSC provides many different types of voice broadcast campaigns and programs.


Political Marketing
Database Systems Corp. (DSC) is a recognized leader in the call processing and voice broadcast industry and has been providing computer and software related products and software for 4 decades. DSC provides autodialer call programs that help manage and control political marketing phone campaigns.


---
Call Us Today
Contact DSC to learn more about our voice broadcast products and outsourcing services.



Voice Broadcast Resources
Auto Dialers
School Phone Broadcast
Voice Broadcast

Call Center Resources
ACD
Answering Service
Telecommunications