Answering Service
Automatic Phone Answering Services
Call Center Answering Services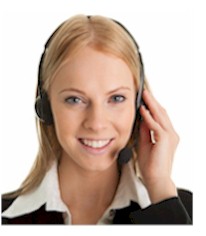 Phone answering services provide organizations and companies with an economical alternative to a large internal call center operation. These services can provide 24 by 7 operations that can answer basic informational inquiries from your members and clients, freeing your employees to process more complex inquiries.

Using our own call center, Database Systems Corp. (DSC) offers automated phone answering services. Our inbound phone answering service processes phone calls using our award winning interactive voice response (IVR) software that answers calls without an operator. This is also refered to as phone answering software.

DSC also provides custom call applications and phone application system development. From simple to complex answering service applications, DSC personnel can design, develop, test and implement your phone campaign quickly and have your phone program in place with a minimal amount of time.

Contact DSC to learn more about our 800 phone service, applications and technology.
Automatic Call Answering Service Applications
The following are examples of phone answering service applications used in commercial and public service environments.


Order Entry
Political Calls
Store Locators
Clinical Surveys
Contests and Opinion Polls
Employee Testing and Evaluation
Lead Generation
Account Status

Customer Service
Employee Benefit Surveys
Credit Card Processing
Human Resources
Order Status
B2B Services
Market Research Surveys
Literature Fulfillment
---
Answering Service Technology Providers
---
Call Us Today
Contact DSC to learn more about our call answering services and systems.



Call Center Resources
ACD
Answering Service
Business Phones
IVR Solutions
Auto Dialers
Telecommunications
Voice Broadcasting