Automatic Dialers
Auto Dialers and Predictive Dialers
Smart Auto and Predictive Dialers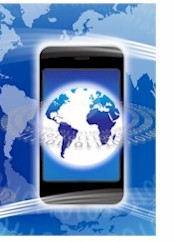 An autodialer is an electronic device that can automatically dial telephone numbers to communicate between any two points in the telephone, mobile phone and pager networks. Once the call has been established (through the telephone exchange) the auto dialer will announce verbal messages or transmit digital data (like SMS messages) to the called party.

A Smart Autodialer is an autodialer capable of personalizing messages and collecting touch tone or speech feedbacks. This is also a form of messaging broadcasting. A speech engine is usually included for converting text to speech and recognizing speech over the phone.

Predictive dialers were developed from the autodialer. While the basic autodialer merely automatically dials telephone numbers for call center agents who are idle or waiting for a call, the predictive dialer uses a variety of algorithms to predict both the availability of agents and called party answers, adjusting the calling process to the number of agents it anticipates (or predicts) will be available when the calls it places are expected to be answered.

The Database Systems Corp. (DSC) auto dialer is a call center phone system that processes inbound and outbound phone calls for small to large telemarketing centers. DSC provides digital phone dialers (PACER) and analog phone systems (WIZARD). The DSC Predictive dialer make outbound calls and only connect a call to a service representative when it detects an individual on the line.

Contact DSC to learn more about our predictive dialer or auto dialing technology.
Auto Dialer Applications
The following are examples of predictive dialer applications used for commercial and public services.


Customer Service Follow-up
Employee Benefit SurveysCredit Card Processing
Market Research
Market Research Surveys
Literature Fulfillment

Insurance Marketing
Political Polling
Debt Collection
Clinical Surveys
Contests and Opinion Polls
Employee Testing and Evaluation
Lead Generation
Mortgage Marketing
---
Predictive and Auto Dialer Providers
---
Call Us Today
Contact DSC to learn more about our predictive and auto dialing systems and services.



Voice Broadcast Resources
Reminder Service
Medication Reminder
Appointment Reminders
Political Voice Broadcast
Church Phone Broadcast
School Phone Broadcast
Voice Broadcast

Call Center Resources
Phone Surveys
CRM Software
IVR Solutions
Telecommunications