Voice Broadcast
Solutions and Resources
Voice Broadcast Technology and Services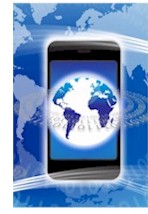 Voice broadcast technology is a modern telecommunications process that sends a recorded phone message to a large group of call recipients. Voice broadcast technology has both commercial and community service applications.

Database Systems Corp. (DSC) provides state-of-the-art call processing technology and services. Our products include interactive voice response (IVR) software and systems as well as voice broadcasting solutions.

With sophisticated voice broadcasting software, outbound phone campaigns can be produced and implemented quickly. By recording phone messages online or using an 800 number and assembling a list of individuals to be called, an administrator can initiate voice broadcast campaigns in a matter of a few minutes. Phone broadcast campaigns can be a simple warning message or a complex "Press Through" program that allows the call recipient to make choices from a phone menu.
Manage Voice Broadcasting Using Your iPhone
DSC now lets you manage your voice broadcasting campaigns using your iPhone (and Droid). The following easy to use functions are available to smartphone users.
Login to your account
Select a list of phone numbers to call
Select saved recordings to broadcast
Record messages by calling our service
Start and Stop a voice broadcast
Monitor the voice broadcast in progress
The DSC iPhone App now lets you manage any number of voice broadcasts using simple phone commands. Contact DSC to learn more about this simple way to control your voice broadcasting and to obtain a copy of this smartphone application.

Contact DSC to learn more about this modern voice broadcast technology.
Voice Broadcast Applications
There are hundreds of applications that utilize voice message broadcasting technology. For a comprehensive list of these applications including customer use of this service, please visit our phone applications web page.


Political Voice Broadcast Campaigns
Emergency Alerts
Community Service
Marketing Campaigns
Customer Surveys & Loyalty Programs
Surveys and Polling Campaigns
Answering Machine Messaging
Credit Collections
Mortgage Marketing
WFM (Workforce Management)
Charitable Contributions

Event Notification
Lead Generation
Message and Recording Service
Sweepstakes and Contests
Market Research
Insurance Marketing
Voice Mail and Call Back Systems
Fund Raising Projects
Political Advertising
---
Voice Broadcasting Providers
---
Call Us Today
Contact DSC to learn more about our voice broadcasting services and other outsourcing services.