Interactive Voice Response
IVR Solutions Provider Directory
Interactive Voice Response IVR Providers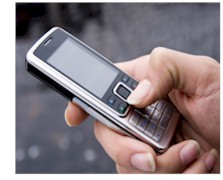 Interactive voice response (IVR) is a computerized telecommunications system that allows a person, typically a telephone caller, to select an option from a voice menu and otherwise interface with a computer system. IVRs are often used to provide callers with routine information, but can also perform complex transactions.

An Interactive Voice Response IVR system plays a pre-recorded voice prompt to the caller and the individual subsequently presses a number on a telephone keypad to select the option. Some IVRs also allow the caller to speak simple answers such as "yes", "no", or numbers in response to the voice prompts. More sophisticated IVRs have more advanced voice recognition features, but these tend to promote frustration with callers, particularly if the voice technology has difficulty with accents or callers who do not pronunciate clearly.

Database Systems Corp. (DSC) is a leading provider of computer telephony integration products. DSC specializes in the development and marketing of interactive voice response (IVR) systems and software.

DSC can also provides complete IVR programming services and ivr applications development. From simple to complex phone applications, DSC personnel can design, develop, test and implement your phone campaign quickly and have your phone program in place with a minimal amount of time.

Contact DSC to learn more about our interactive voice response IVR solutions.
Interactive Voice Response Systems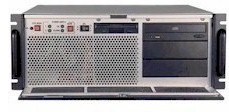 DSC offers both an affordable and expandable IVR phone system. This solution includes modern Windows IVR software with computer telephony cards from Intel and Dialogic IVR components. When combined with our extensive IVR software, these phone systems can perform both inbound call distribution as well as outbound calling campaigns - concurrently.

Design and develop your own phone applications using DSC's comprehensive software development toolkit. DSC also can provide you with a custom phone application. These automatic phone applications can be easily ported to our digital phone system when your call volume requires a larger system.

Additionally, DSC provides a comprehensive IVR software library for the development of automatic phone answering applications.
---
Interactive Voice Response Solutions
---
Call Us Today
Contact DSC to learn more about our interactive voice response technology.