Emergency Resources
Emergency Related Services and Products
Emergency Resource Providers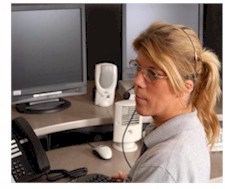 Emergency call center operations are becoming more sophisticated with specialized products and services for handling phone communications. From answering inbound emergency calls to alerting your community in the event of a disaster, these centers are an important part on your community's emergency handling and response.

With technology from Database Systems Corp. (DSC), your emergency response system can effectively handle incoming emergency calls as well as initiate emergency notification alerts to your community or business. DSC provides automatic emergency message broadcasting that transmits alerts quickly and simultaneously to emergency response team members as well as the community at large. IVR software lets you develop interactive emergency messages that can also allow the emergency call recipient communicate with one of your call center staff members.

Emergency notification services can be provided to communities for a variety of reasons. The following emergency warnings are samples of these types of warnings and alerts. Contact DSC to learn more about our call center phone systems and computer telephony software and services.


---
Emergency Resource Organizations
---
Call Us Today
Contact DSC to learn more about our call center phone systems and emergency calling services.



Call Center Resources
ACD
Answering Service
Business Phones
Business Resources
IVR Solutions
Auto Dialers
Telecommunications
Voice Broadcasting