Call Center Financing
Financial Services Organizations
Call Center Financial Services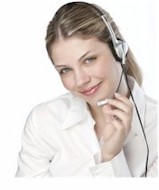 Financial services is a term used to refer to the products and programs supplied to companies and individuals by the finance industry. Financial services is also the term used to describe organizations that deal with the management of money including banks, investment banks, insurance companies, credit card companies and stock brokerages. These companies provide a variety of money and investment related services.

Database Systems Corp. (DSC) provides technology and products including computer systems, digital and analog phone systems, plus the software and training required to operate a modern call center. Although DSC provides this technology to our clients, we do not provide the financing that many of our customers require to purchase this technology.

Thus we have created this directory of financial groups and institutions that specialize in providing various types of financing packages and services for call center organizations.

Contact DSC to learn more about our call center financial services.


---
Financial Services Providers
---
Call Us Today
Contact DSC to learn more about our call center phone systems, software and services.